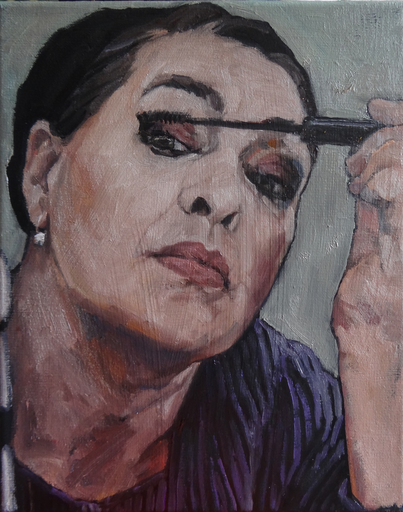 WELCOME
My greatest love and constant challenge is capturing the essence of a person or its surroundings in paintings or drawings. To me my paintings tell a story and I believe that if you let them, they will talk to you for themselves.
Should you require more information about the commissioning of a portrait, this can be found under 'opdracht' on the left of the screen.
If you wish to enlarge any of the pictures please click on the picture concerned (see 'Galerie' or beneath 'Galerie'). Yours, Iet.
*** New: cooperation between Wout Ruigrok and Iet Langeveld at the international flowerexhibition Keukenhof, Lisse, Netherlands. At the walls of the Julianapavilion they created a large wallpainting 'BROADLAND' with 19 floating painted panels, variating from realistic untill expressive. To be seen during the whole Keukenhof-season and the years to go. also look at www.keukenhof.nl.
Iet is nominated for the dutch portrait award in all 3 edtions: 2017 with 'Sjaak van Ruiten', in 2019 with 'Benthe', and in 2021 with 'Frederique'.